1. What persuaded you to start making these videos ?
I've been doing puppet videos for years now, I have quite a few different puppets and it originated with Vine, doing short 6 second comedy clips. Once Instagram jumped on board with video, I was all about 15 second clips that gave me more freedom to create.

2. Where are you from and do you have any one from your home town working with you ?
I am originally from a small town in NJ, I've been living in LA about 6 years now, the show is made entirely by myself, voices, camera, editing, posting, all that fun stuff.
3. It seems like you've been getting quite a Buzz how is handling that ?
Seeing people enjoy my videos puts a huge smile on my face, some stuff I work really hard on and it barely gets noticed. I appreciate all the Fluffies (fans) out there that have made it grow really fast lately.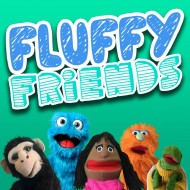 4. Your voices for your characters are superb! Is this your first time voice acting ?
It's really tough coming up with voices, like I said before, I have a bunch of different puppets, trying to find a unique voice for each takes time. I have a new girl puppet who will be unveiled soon, I've spent hours trying to find her voice that fits her and can be recreated over and over as well as sound the same with any word she may use.
5. Do you have a favorite Muppets character ?
Tough question, I love The Muppets, the new series is something I jump on the couch to watch, it's so funny seeing them in edgy, adult situations, kind of like my show. As for a favorite, I don't know,Pepe the King Prawn cracks me up.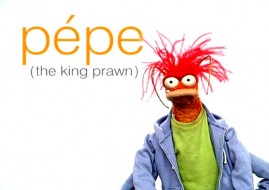 6. If you had a chance to be featured on one TV station what would it be ?
I've had some stuff featured on NBC before on the Rachel Maddow Show, but if it was in regards to Fluffy Friends, obviously something on Comedy Central, it's gotta fit the right demographic. I couldn't see LaTonka making a mess of herself on The Today Show! LOL.
7. At what point did you think of the words concept ?
I was using DubSmash and making some funny videos and was recreating some funny vines, it all got started there, then I made my own and they just took off.
8. Where do you see yourself and your fluffy friends in 5 years ?
People will enjoy Fluffy Friends for many more years and it can grow into something bigger. YouTube is a great platform and I am just developing the new channel now since it was on a different channel before. We may see something like a LaTonka Talk Show in the future! How you doin?