When it comes to Hip-hop as an art-form, the average listener may not know the difference between Fetty and say an underground king like MF DOOM. In recent years, there have been a number of young rappers bringing back the old school boom-bap sound, the kind of music reminiscent of the golden age of the Hip Hop. Names that come to mind include Joey Badass and the Pro Era crew, dizzy wright, Casey Veggies, Vic Mensa, Hopsin, and others that will go unnamed. However, very few can boast the accolades of 19-year-old rapper and producer Bishop Nehru (born Markel Scotts).
Because of his family's diverse taste in music, Nehru grew up listening to an array of different artists. From an early age, he always had an affinity to music, specifically old school 90's Hip-Hop. In high school, Nehru realized early that he dressed different, listened to different music, and had different priorities than most kids his age. At 13, he was making his own jazz and hip-hop instrumentals. Soon after he began rapping, using Hip-Hop legends like Nas MF Doom, J Dilla, Madlib as reference. After purchasing a Super 8 Camera, he was able to start directing his own music videos. During an interview for Sway in the Morning, he described his approach to producing his own music, 'like a rock approach, like having a garage band, except by myself.'
Over the past few years 4 years, Bishop Nehru has put in serious work. At 16, he released his debut mixtape, Nehruvia, a 13-song project with production from DJ Premier, J Dilla, Madlib, MF DOOM and more. Right after Nehruvia, he put out StrictlyFLOWz,  hosted by DJ Semtex on New York Peter Rosenberg's radio show. Soon after, he was signed to Mass Appeal Records, Nas's record label. Nas has praised Bishop Nehru personally, calling him the future of. On June 5, 2014, LRG Productions Released a free EP featuring Dizzy Wright and Bishop Nehru called Brilliant Youth EP. He soon got on MF Doom's radar, which resulted in a collaborative album called NehruvianDOOM released October 2014.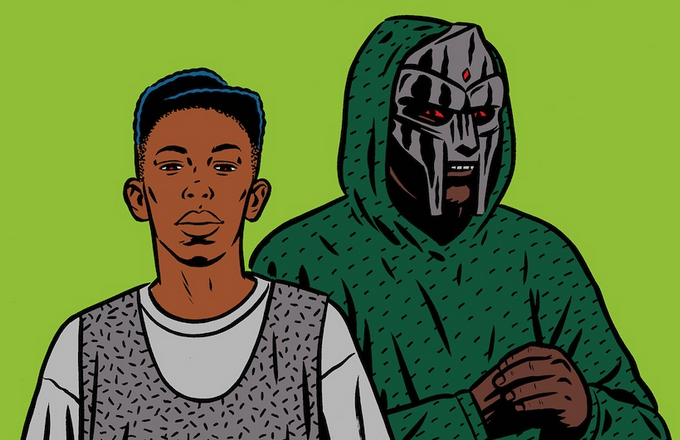 His Latest work, Nehruvia: The Nehruvian EP was released on May 11, 2015. Nas has agreed to be the executive producer on Bishop Nehru's upcoming album. Nehru's music, his flow, vocabulary, and world play, over old school boom-baps beats is reminiscent of a time most would consider the golden age of hip hop. With the backing of a hip-hop great like Nas, Nehru's next album is sure to make some noice.
P.S. His current single 'You Stressin' can be heard on NBA 2K15.