Raury Releases Debut Album 'All I Need'
Last Friday, October 16,2015, Raury dropped his debut album, All We Need. 
The Atlanta born rapper is a self identified '90's and Millennial Kid.'  At just 18 years old- Pitchfork compared him to Andre 3000, which may be a result of his southern draw, versatility, and creativity when it comes to making music. Raury's music draws influences from Hip-hop, Funk,Folk-rock, Soul, and Indie. You could say he is part of  a new progressive movement of Hip hop, along with the likes of Joey Badass, J cole, Kendrick, etc.   A little bit over a year ago, he dropped Indigo Child, his debut solo mixtape. All We Need has been praised by Trinidad James, Ab Soul, and many others.  Raury has a serious message for his generation. During an interview on Sway in the Morning, he speaks on the toxic nature of the Hip-hop industry, mainly the trap movement, which promotes drugs, womanizing, murder, and arrogance.  His philosophy when it comes to creating music is that you can either create music for the people, something that will uplift and have a positive message, or you you can create music for profit. Raury has put the responsibility on himself to bring a passionate message to this generation.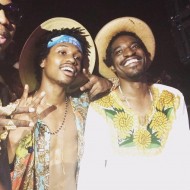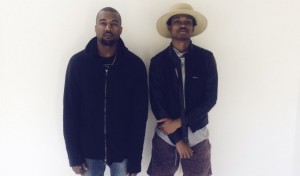 His most famous sing 'Devil's Whisper' which is on All We Need, a powerful chant-like song with a western folk vibe mixed with pure hip hop. In 'Devil's Whisper', he speaks about the pressures of the industry that seeks to pimp out his story, followed by an intense second half of the song where he snaps out of the devil's whisper and realizes his purpose:
All We Need is genuine, honest, positive, enlightening, and just overall good vibes.  
Check it out on iTunes, Spotify and Google Play!