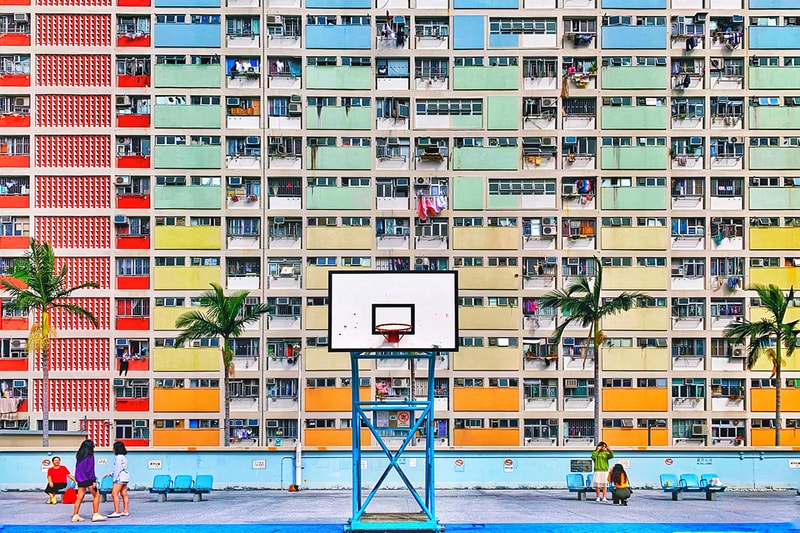 Apple has crowned the winners of its Shot on iPhone Challenge, highlighting the worlds best mobile photographers who, combined, captured a mixture of vast natural landscapes and contrasting reflections of the modern day.
Standouts include Alex Jiang's iPhone Xs Max shot of a color-clad highrise set against an equally bright basketball court, capturing the narratives of local families and children playing composed to contrast against the rigid structure of the image. There's also Elizabeth Scarrott's iPhone 8 Plus portrait of a child set against an expansive and immersive landscape, which explores wonder and beauty.
The images were chosen by an international panel of judges, whose top ten photos include a rural rocky landscape shot by LieAdi Darmawan on an iPhone Xs. Judge Luísa Dörr says: "I feel like this landscape was treated like an old portrait. The texture of the mountains evokes an old wrinkled face. Portraits and landscapes are the oldest way of creative representation by humans. There's something about it that belongs to the realms of the subconscious mind, and this is mainly what appeals me of this picture; the part that I'm not able to explain."
Explore the gallery above and let us know your thoughts of the winning shots in the comments below.
Showcase: Best of Presenting the 10 winners from the Shot on iPhone Community Challenge. Click the Newsroom link in our bio to learn how their photos will live beyond Instagram. #ShotoniPhone by… – 1. Nikita Y. @yarosh.nikita_ – 2. Alex J. @justphotons – 3. Andrew G. @andrewgriswold – 4. Darren S. @darrensohphoto – 5. LieAdi D. @adidarmawan – 6. Liz S. @liz.scarrott – 7. Bernard A. @bernardantolin – 8. Robert G. @yungbrioche – 9. Blake M. @blakemarvin – 10. Dina A. @dinalf
In case you missed it, take a look at the winning photos from the International Landscape Photographer of the Year contest.
Click here to view full gallery at HYPEBEAST