5 Charitable brands you should be shopping this summer
If you're like me, when the warm weather finally rolls around you look in your closet and realize you have approximately two summer outfits to wear. Unfortunately, this leads to shopping in a state of desperation, which usually means buy a bunch of cheap clothing that will only last one season. This summer, break the cycle and consider shopping these five charitable brands, which will not only look great and last longer, but also support a wide range of admirable causes.
Lemlem: Lemlem sells beautiful handwoven clothing made from all natural cotton. Their products have are flowy and comfortable, a perfect option for summer fashion. Supermodel/actress and maternal health advocate Liya Kebede founded Lemlem to create a new market for the goods of Ethiopian weavers and preserve their traditional art form. The company partners with its sister non-profit, the Liya Kebede Foundation, working to help improve healthcare for women in Africa. 5% of all sales as well as proceeds from special promotions go toward this cause.
Panda: If you're looking for new summer eyewear, check out this company. Panda sells handcrafted bamboo sunglasses that are light, durable, and fashionable. For every pair of glasses purchased, the company provides an eye exam and pair of prescription glasses to someone in need through the non-profit Optometry Giving Sight.
Pura Vida: This company's handmade bracelets are extremely popular for their minimalist design, which is meant to remind people to live their lives simply. Two college students started Pura Vida after visiting Costa Rica and being struck by the simple and appreciative lifestyle of its people. Now, proceeds from these bracelets support a number of causes, from animal awareness to education and children, helping to give back to the global community. Pura Vida is constantly expanding its impact; the website even offers a place for submitting new charities to be supported by the bracelets.
Serengetee: Another college startup, Serengetee offers a unique twist on the classic comfy tee. Each shirt (as well as hats, bags, and accessories) includes fabric from one of 25 countries, supporting artisans, families, and textile traditions. In addition, 10% of the company's profits go toward supporting a variety of grassroots causes
Sevenly: Sevenly offers quality basics with designs inspired by a variety of causes. The company releases new designs to support new causes every week and donates $7 of each purchase to the charity of the week. The website is arranged into collections by cause, so it easy to find a product you like to support a cause you care about!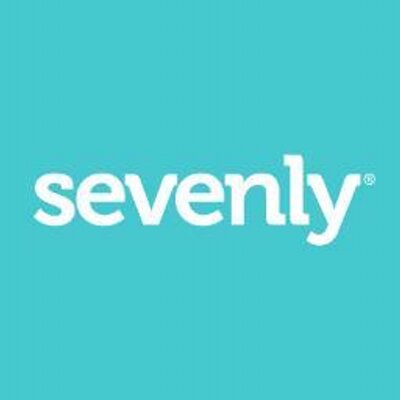 -Tessa