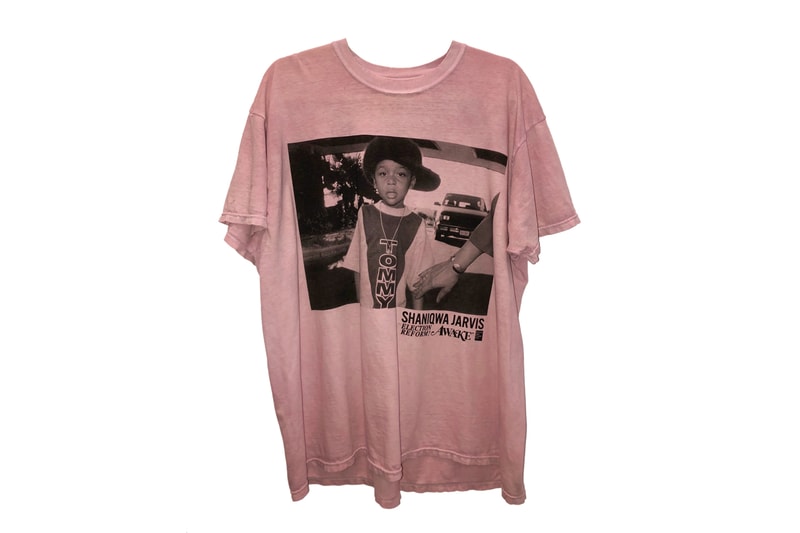 AWAKE NY & Election Reform! are getting in the holiday spirit with a charitably-minded collaborative event. The duo have partnered up to host a toy drive and collaborative sale to benefit School on Wheels, a tutoring organization for homeless youths. Everyone who donates a new toy will receive an exclusive, hand-dyed Shaniqwa Jarvis x AWAKE NY x Election Reform! T-shirt, seen above. Surprise DJs and more unique goods will surface during the event, with all proceeds benefitting School on Wheels.
The toy drive goes down at Election Reform!'s ICA LA outpost on December 15, with a limited supply of items hitting Election Reform!'s web store shortly after.
Elsewhere, AWAKE NY dropped a brief Holiday 2018 collection.
Election Reform! store at ICA LA
1717 E 7th St
Los Angeles, CA 90021
View this post on Instagram

This Saturday December 15, 2018 / 2:00-6:00 PM / TOY DRIVE and Hang Out (Surprise Guest DJ's!) Bring A New Toy And Get An EXCLUSIVE Unique hand dyed Shaniqwa Jarvis/ Awake NY/Election Reform!/ Please And Thank You CREW SHIRT! …all donations will go to School On Wheels, a tutoring organization for homeless k-12 youth. https://www.schoolonwheels.org Also releasing NEW Pieces from Bebet, Waggy Tee, Ruff Cut Official, Come Tees, Please And Thank You, Misa Chhan and the Election Reform!/Awake NY/ Please And Thank You collaboration official launch. ELECTION REFORM! STORE AT ICA LA 1717 E 7th St Los Angeles, CA 90021
Click here to view full gallery at HYPEBEAST