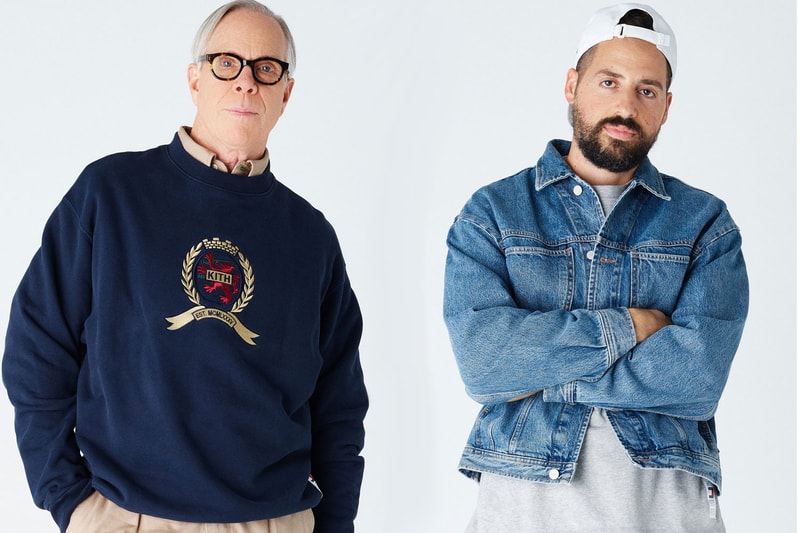 UPDATE: Following yesterday's preview of what's to come from KITH and Tommy Hilfiger, Ronnie Fieg has shared a special surprise ahead of the collection's official launch. KITH will be mailing out approximately 20,000 copies of a collaborative catalog which features a first official look at the entire offering. The non-shoppable catalog will be sent to random customers who have a KITH account in the greater areas of its flagship stores such as New York City, Miami and Los Angeles.
---
As fashion week quickly approaches, Ronnie Fieg has shared a preview of KITH's next collaboration. The streetwear powerhouse will soon follow its recent Coca-Cola release with a drop alongside Tommy Hilfiger. Channeling nostalgic moments of the '90s, Fieg takes you on KITH's creative journey through a new journal entry that highlights points of inspiration with a few teasers sprinkled in.
Take a look at what's to expect above and check out the full journal entry. Stay tuned for additional information regarding the Tommy Hilfiger x KITH release. KITH enthusiasts can also take a look at its latest archival New Balance release.
I'm proud to present the Kith x Tommy Hilfiger FW18 Catalog. While this catalog is not shoppable, it does provide the very first official look at our entire collaborative line with Tommy Hilfiger, including product descriptions, sizing, pricing, and a look at the inspiration for the collection. We're mailing approx. 20,000 copies to random customers who have a Kith.com account and are located in the greater areas of our flagship stores – NYC, Miami, and LA. People will begin receiving these starting tomorrow through the first week of September, so keep checking your mailbox to see if you'll be a lucky recipient.
This is not about inspiration. This means so much more. This is for the 15-year old me. This is for my friends and I wearing Tommy in 1996 thinking we had no worries in life. This is for Queens. This is for anyone who has a dream that seems impossible to reach. Getting chills officially typing this but…Kith x Tommy Hilfiger FW18 coming soon. My personal Journal™️ detailing my inspiration, the process, and a first look at the fruits of our labor is now live. Link in bio.
Click here to view full gallery at HYPEBEAST