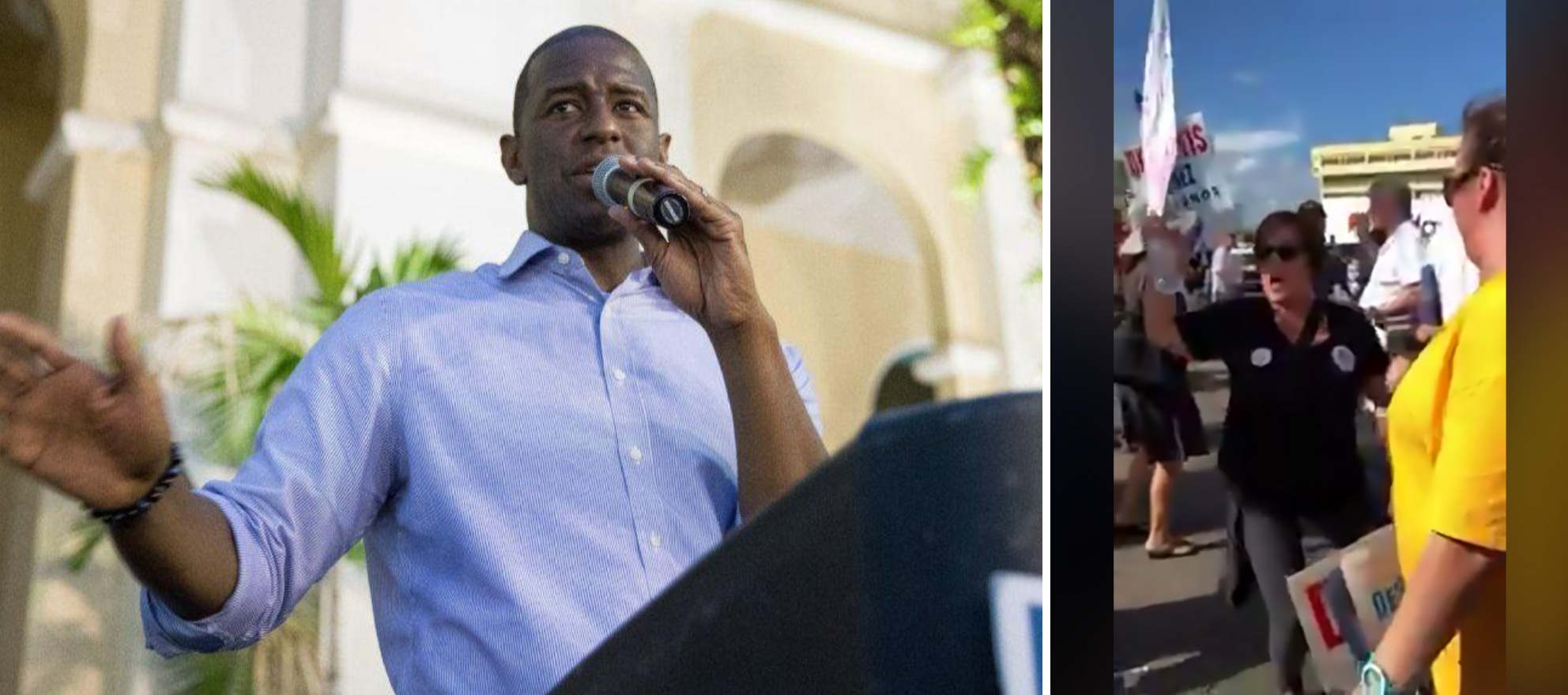 A South Florida agent was abruptly canned from her position at United Realty Monday after footage of the woman shouting down elderly black supporters of gubernatorial candidate Andrew Gillum went viral over the weekend.
In the footage, agent Liliana Albarino-Olinick can be seen during a protest against Broward County Supervisor Of Elections Brenda Snipes mocking supporters of Gillum by repeatedly chanting "socialist, socialist," and saying of several elderly black women, "If it was a white candidate, they wouldn't be out."
Courtesy of Realtor.com
"If it was a white candidate, they wouldn't be out," Albarino-Olinick can be seen yelling during the protest outside of an elections office in Lauderhill, Fl. "But because he is black, that's why. Because they are racists, that's why."
Uploaded on Friday, the video featuring Albarino-Olinick holding a sign reading "Fight Corruption in Broward, Fire Brenda Snipes" has since received more than 15,000 reactions on Twitter. On Monday, United Realty released a statement saying the agent's contract has been terminated. Her husband, agent Shawn Olinick, has also been terminated from the company even though he is not pictured or heard in the videos.
"As an organization, we don't condone those actions," United Realty Executive Vice President David Chambless told Daily Business Review. "We are a very diversified, multicultural organization. As soon as we found out about it, and then we confirmed what happened, we immediately dismissed her from our organization."My front row seat to the future of real estateHow I'm working with Keller Williams to shape technology and transform the customer experience READ MORE
Gillum, who is the current mayor of Tallahassee, ran for governor with a progressive platform in a particularly red part of the state. Even though Gillum received around 84,000 votes fewer than Republican candidate Ron DeSantis on election night, subsequent verification narrowed the margins and caused Florida's Secretary of State to order an official recount on Saturday.
Hours later, still mocking anyone black pic.twitter.com/Jtptk4GzB7
— Djinn (@ARAEveryDay) November 9, 2018
The response on social media was swift — many Twitter users called on United Realty to fire Albarino-Olinick.
"Liliana Albarino-Olinick, Florida realtor, should be ashamed of herself," one poster, named Michael, tweeted.
Albarino-Olinick has since apologized for her behavior in the video. She did not return Inman's request for comment.
"It's not the person that I am," she told Daily Business Review. "I reacted to the back-and-forth political banter and awful things said to me. Some of those statements were just as awful. It's no excuse. I am sorry for offending anyone, and certainly that was not my intent."
Email Veronika Bondarenko