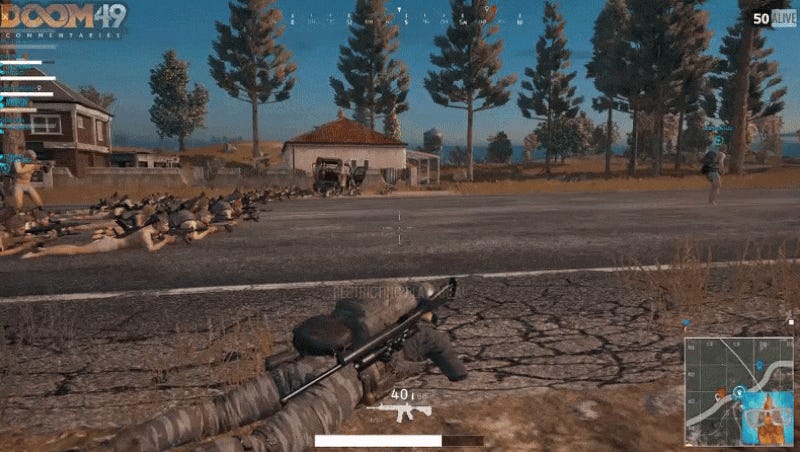 In PlayerUnknown's Battlegrounds, the only thing 50 players gathered in the same compact house are meant to do is kill each and every other. But with enough coordination, something is possible.
Accurately like in that a person pivotal scene from The Hunger Online games, DooM49's band of renegades refused to slaughter each and every other all through a modern match, and in its place poured hundreds of bullets into a solitary frying pan (by means of Reddit):
They also ramped many cars and trucks into h2o, did some synchronized swimming, and lobbed so lots of grenades and molotovs at a hill that the activity slowed to a crawl.
Did they take care of to split the activity? No. In the close, most people formed two orderly lines, took aim, and bid farewell to their mortal coils and also each and every other. If absolutely nothing else, nevertheless, they proved that frying pans truly are indestructible, and that the true PlayerUnknown is the mates we make alongside the way.
You are examining Steamed, Kotaku's webpage focused to all items in and close to Valve's wildly preferred Computer system gaming support. Online games, society, group creations, criticism, guides, videos—everything. If you've located something awesome/terrible on Steam, ship us a message to allow us know.