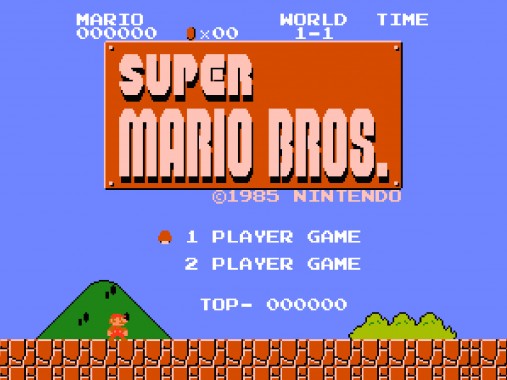 Hey Rare Nation, It your boy Sora with another Throwback game of the week. As with last weeks throwback game ( Here ), I had to go with another classic; Super Mario Bros. Super Mario Bros was release in 1985 as a sequel to the very awesome Mario Bros game. Super Mario Bros took you on a journey as Mario or Lugi while you travel through Mushroom Kingdom to save princess Toadstool from big boy Bowser. That's my quick synopsis of the game, if you want anymore google it :).
( Super Mario Bros Play Thru by a Youtuber named : Pikachu … Yup, Pikachu)
Now, in all honestly I am a Sonic fan more then I am a Mario fan but game recognize game. Super Mario Bros is and forever will be one of the most influential games and probably the best video game of all time. When this game was release not only did it revive gaming in America, so many gaming companies tried to mimic its formula for success. Some companies even went as far as trying to copy the game down to a T( I won't be calling out any companies here but they know who they are and so does google) . If you haven't played this game I can tell you it still holds up and is definitely a fun game to play on a bus or train ride. Rare Norm present Super Mario Bros for NES as The Throwback game of the week.
Wednesday's Throwback ( Game Edition ): Super Mario Bros
Let us know what you think of this throwback and the memories you have of this classic game.

Sidenote: Super Mario Bros was so popular, their ended up being a movie made in 1993. It was terrible but it does make you laugh a bit and an enjoyable movie to watch with friends.