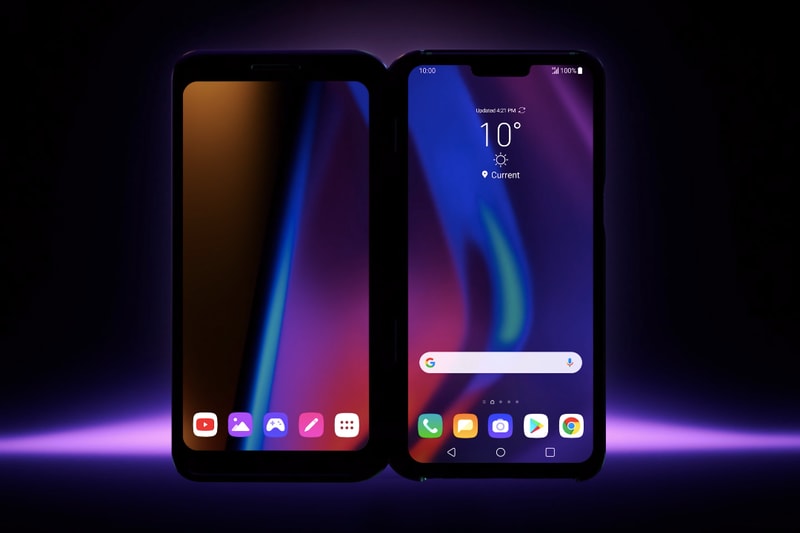 LG has unveiled its answer to Samsung and Huawei's latest groundbreaking foldable phones with a 5G-ready dual-screen device, dubbed the V50 ThinQ.
LG's dual-screen device works as a futuristic take on the folio case, in which users open up the phone to use a second 6.2-inch screen. The detachable add-on is described by LG as a touchscreen control panel for gaming or as a way for live streamers to see what they're capturing and their followers' comments at the same time, or even to multitask on a regular basis when streaming movies but also talking to friends.
As well as the additional screen, the LG V50 ThinQ houses a 6.4-inch OLED screen, a Snapdragon 855 octa-core processor and a 400mAh battery with the inclusion of heat-escaping advancements allowing for in-depth dual-screen activities. Although there is no price or release date yet, you can take a look at LG's promotional video here.
In case you missed it, here is Sony's full 2019 Xperia lineup.
Click here to view full gallery at HYPEBEAST